Tower Safety Radio Frequency Awareness, RF Safety Awareness -Certification for the Cell Tower Worker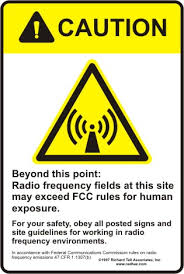 Tower Safety Radio Frequency (RF) Safety Training, RF Awareness, course is conducted by knowledgeable, technical instructors capable of responding to questions regarding Radio Frequency Health and Safety issues. All of our courses meet or exceed all requirements  to be OSHA compliant. We're committed to RF Awareness safety training.
Reasons for RF Awareness training:
Some Carriers and Turf contractors will not permit your crews on site
OSHA requires a comprehensive RF program
FCC requires training on a communication site
This RF Awareness course also meets the RF training requirements for major carriers and contracting organizations. This is a highly sought after certification course; we encourage you to read the below information to learn more.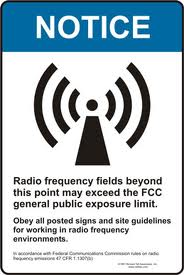 Tower Safety and Instruction will provide all RF Safety training material and we recommend limiting groups to no more than 20 students to permit intensive training.  Certification is good for 2 years.  Join like-minded people and earn your certification!
Course Objectives
Understanding of the potential health effects of exposure to RF hazards
Understanding of the relevant limits and standards of Radio Frequency
Awareness of safe working procedures at RF transmitter sites
Ability to identify potential RF hazards on site
Understand the concepts of Radio Frequency
Correct use of PPE in the form of a RF personal monitor and RF suits
History of Wireless and Radio Frequency is used
Enroll Today for RF Awareness! Start Your Future Tomorrow!
Our training assists the construction industry and personnel that encounter Radio Frequency on cell towers, rooftops and other workplaces.
Available in English and Spanish.