We've created a cool new caricature for some of our training courses to show just how important tower safety is. But there's one thing missing: we need a tagline! That's where you come in. We're having a contest!
Here is the Scoop…
Check out the image and submit to us an idea for a caption or tagline for our contest. We'll be using this image on course-related marketing materials so make it awesome! You can enter as many times as you want. The contest starts August 5th and ends August 31st. We'll be accepting submissions for tagline ideas August 5th – August 31st. It's open voting on our website until August 31st. Whoever gets the most votes wins. It's that easy!
What's in it for you?
We're giving away a $100 Home Depot Gift Card to the winner.
Do the Possible Today!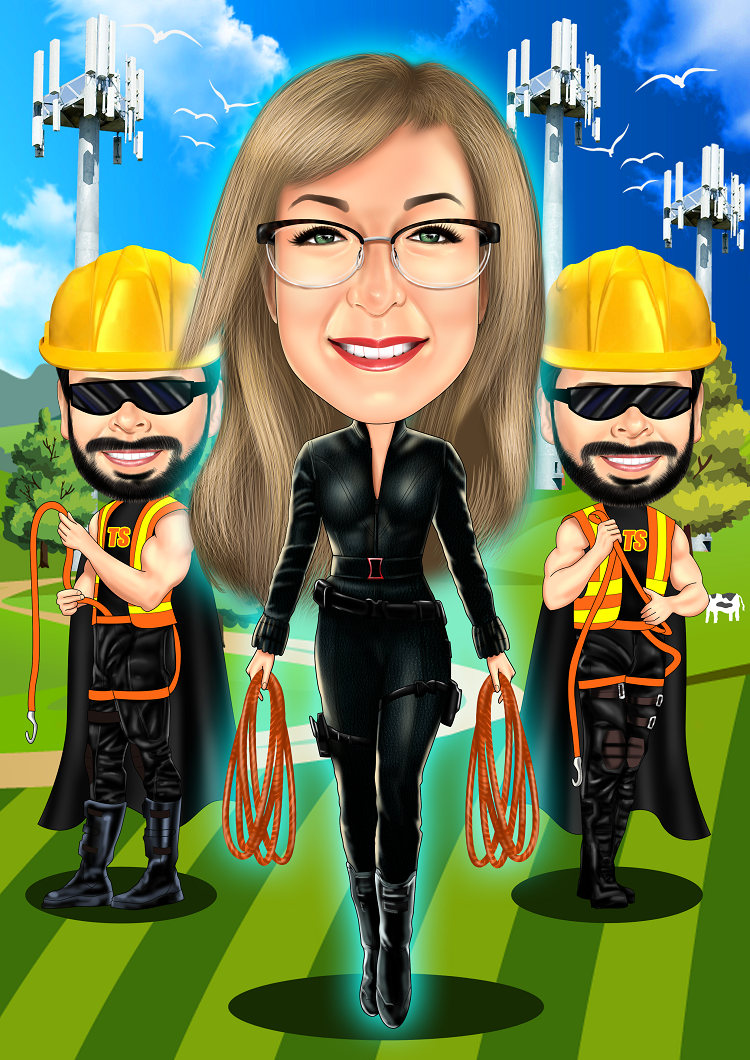 Think About, Act On & Value Safety
Click on the Submit button, Enter your tagline as title and your name and email in the description. Don't forget to vote!
At TOWER SAFETY we like to have fun, but we are serious about YOUR safety training!
[idea_factory hide_submit="off" hide_votes="off" hide_voting="off"]