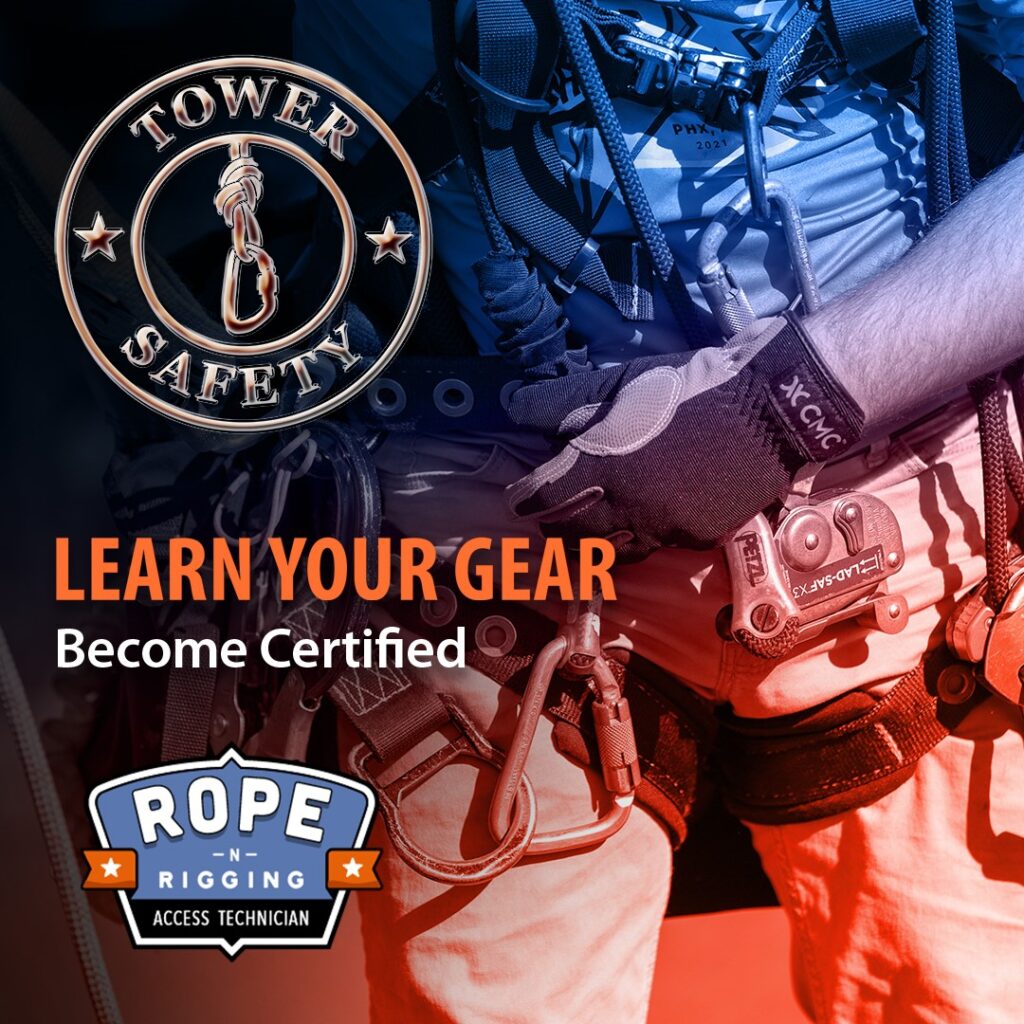 Tower Safety offers RRAT ( Rope N Rigging Access Technician) course. It is a 2 day course specializing in the following:
Understanding Mechanical Advantages
Forces – Gravity, Tension, and Kinetic
Building Anchorages
Knots, Bends, and Hitches
Rope knowledge
The expertise of our trainers allows us to offer and adapt these specialized skills for the working athlete needing extra set of skill sets for rope access and rigging for rope access  RRAT effectively educates the worker  with clean, efficient rigging with MA's, knots and understand the forces put on a system.
Tower Safety works closely with industry leader
Kathy Gill and Tower Safety  work closely with AHS Rescue and ASK Tower Supply to have the opportunity to learn new equipment with various industries  and how we can apply them to our working environment.  At Tower Safety there is an overall appreciation for all businesses and employees that work at heights.
Our RRAT program combines our team of trainers who are skilled on rope, rescue, mechanical advantages and forces.  This extensive knowledge helps educate the climber.
We at Tower Safety know it takes a team to make the best of the industry better. Email us at [email protected] to learn more about RRAT!
Enroll Today! Start Your Future Tomorrow!