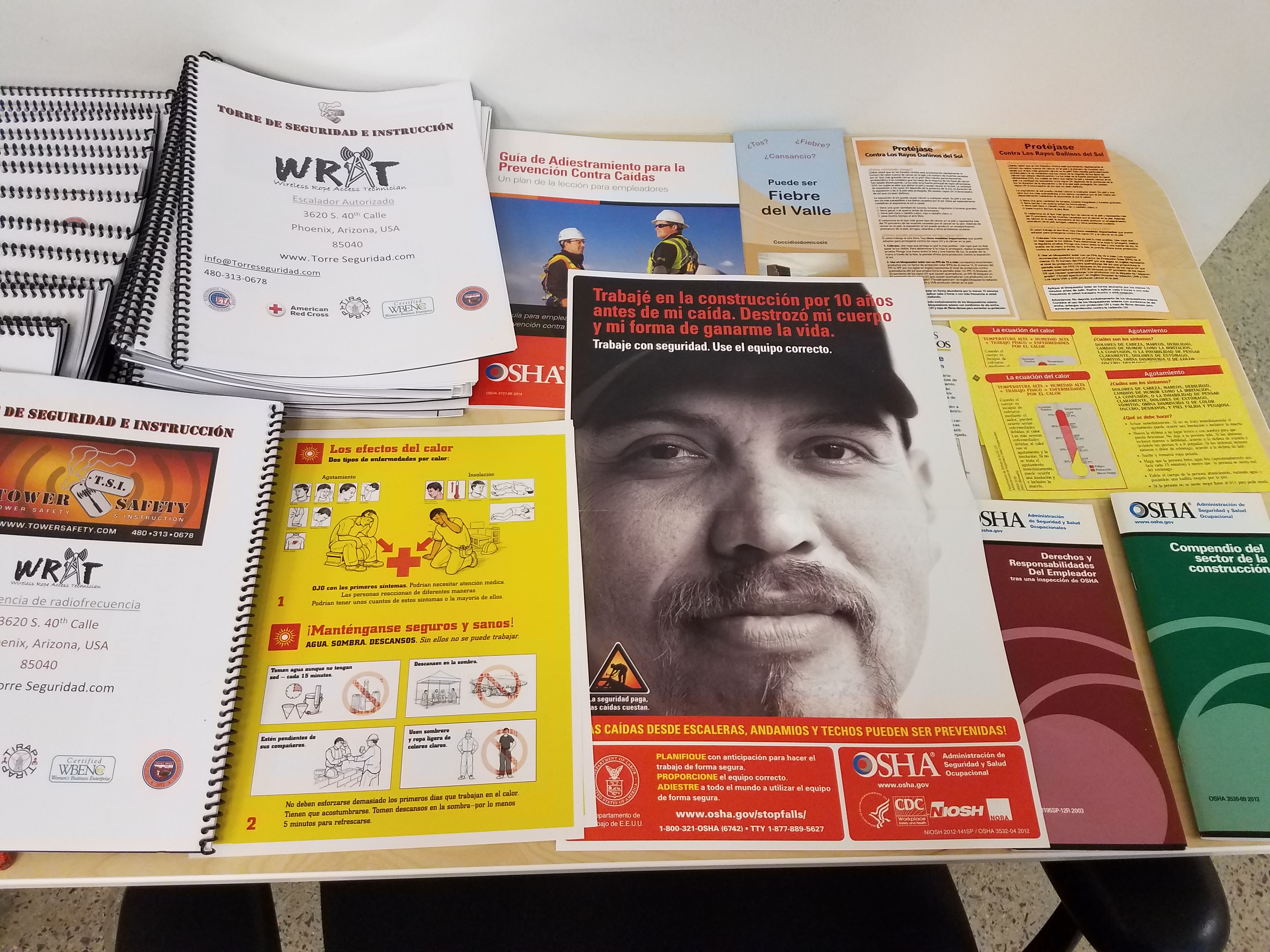 At Tower Safety we recognize the standards and the ability to provide safety and compliance training courses in another language, Spanish.  We have partnered with Tower Safety & Instruction (https://towersafety.com) to provide courses taught entirely in Spanish. Our Spanish courses are taught entirely in Spanish- every activity, narration, video and quizzes. We ensure Spanish-speaking employees have no language barrier when taking the critical Authorized Climber, Competent Rigger, First AID/CPR, OSHA 10/30, and RF Awareness courses.  These classes are taught by a bilingual instructor who has 10+ years in the industry building, installing, maintaining, and instructing safe, quality practices.  The websites we created to assist OSHA and the Hispanic community are http://towersafety-espanol.com or http://towersafety-spanish.com .
The Hispanic labor force increased 36 percent faster than other ethnic groups in the last 10 years and will make up more than 15 percent of the U.S. workforce and 25 percent of the U.S. population by 2050, according to the Bureau of Labor Statistics. While overall workplace fatalities have dropped 20 percent in the last decade, workplace fatalities among Hispanic workers, especially those working in the construction industry, have risen almost 35 percent in the same period.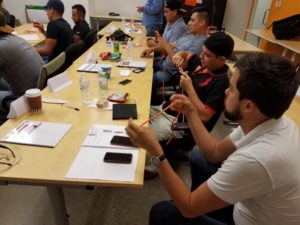 OSHA has a long and consistent history of interpreting its standards and other requirements to require employers to present information in a manner that their employees can understand. See, e.g., CPL 2-238(D) (1998) ("[i]f the employees receive job instructions in a language other than English, then training and information to be conveyed under the [hazard communication standard] will also need to be conducted in a foreign language"); letter from Russell B. Swanson to Chip MacDonald (1999) ("instruction that employers must provide under §1926.21 must be tailored to the employees' language and education…."). Courts and the Commission have agreed with OSHA that an employer may not take advantage of "an adequately communicated work rule" when it did not communicate that rules to a non-English speaking employee in a language that employee could understand. See, e.g., Modern Continental Construction Company, Inc. v. OSHRC, 305 F.3d 43, 52 (1st Cir. 2002); Star Brite Construction Co., 19 (BNA) OSHC 1687, 1695 n.12 (N. 95-0343, 2001).
According to OSHA's training standards, an employer's responsibility to provide employees with safety information and training doesn't stop because an employee doesn't understand the English language. We're excited to now offer this training opportunity. Please contact us directly at (480)-313-0678 to learn more, or email us at [email protected]