Every Cell Tower Crew needs a Drone!
Competent Drone Pilot – Telecom (CDP-T) is a training program to safely fly unmanned aircraft (drone) and become part of the PPE of a cell tower construction crew.
Contact Tower Safety at 480-313-0678 or 602-900-7668/info@towersafety.com
The 24 hour CDP-T (Competent Drone Pilot) Certificate of Completion course will allow a Tower owner, CM, PM, Foreman or the Competent Person to safely and legally fly a Small UAS (SUAS) around communication towers. We have developed best practices necessary to operate drones safely and efficiently in the telecommunications environment. CDP-T course consists 24 hrs (3 days) classroom and flight time. Tower Safety will provide the drones for flight practice during the Competent Drone Pilot course. A Competent Person CDP-T receives a Pilots License and Certificate of Completion is good for 3 years.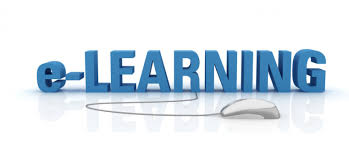 Tower Safety & Instruction, the leading provider of safety training now offers the FIRST Industrial Tower training course for a construction crew! learn to keep your crews safe with a drone, make it a part of their PPE.
We offer 2 courses:
During the Wireless E-Learning training , each student will be introduced to elements of cell tower antennas and infrastructure, Radio Frequency, OSHA and FAA regulations, climbing safety and wireless audits and cell tower inspections.
Each individual participating in the E-learning drone inspection training will have the ability to have a 30 minute consultation with a wireless trained professional to help answer any questions. The undertaking of a tower inspection project using all their newly developed skill-sets, you might have a few questions and we are here to help you. Upon completion of an exam, the student will receive a Certificate of Completion.
Are you a company in need of an experienced drone audit inspector?  Contact Tower Safety today!  We can help you find a trained drone professional to conduct your inspections.
480-313-0678