Tower Safety is proud to offer a SPRAT certification level 1, 2, and 3 
Tower Safety's next SPRAT class is March 15th – 18th – $1300.00 includes SPRAT fee, email Tower Safety to register

 

[email protected]
SPRAT is a necessary tool for workers at height, it gives instant recognition and credibility and the companies who invest in them. Companies that hire rope access technicians with the SPRAT certification have the best in the industry's technical achievement.  
Expand your knowledge and capabilities to work in elevated and hard-to-reach environments using ropes and associated equipment with the SPRAT Level 1,2,3 Rope Access Technician.  The SPRAT Level 1,2,3 Rope Access Technician courses takes place over a five-day period. Four of those days cover instruction and training, The fifth day involves an end-of-course assessment by a certified SPRAT evaluator.
ROPE ACCESS TRAINING UNDER THE SPRAT COVERS THE FOLLOWING INFORMATION: 
Job safety analysis
ANSI Z359 standards
High-lines
Anchor system awareness
Pick-off through knot rescues
Advanced Aid traverse rescues
Pick-off through re-belay rescues
Pick-off through rope-to-rope transfers
One-person and team rescue scenarios
TO ENROLL IN THIS COURSE, APPLICANTS MUST:  
Be a minimum age of 18 years old, verified by government-issued identification
Due to equipment limitations, have a maximum body weight of 280 pounds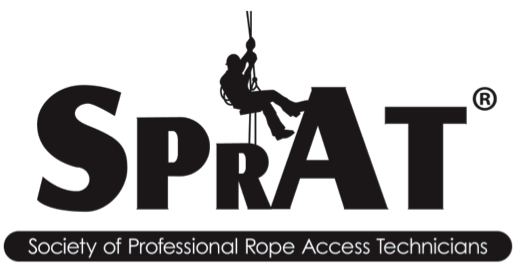 Tower Safety  is currently offering SPRAT certification, this is a 5 day course at  $1300.00 per person and includes the SPRAT fee.
Tower Safety objectives are always "PROTECT THE WORKER" go ahead do something possible today, Get SPRAT Certified!
Reserve your training:
480-313-0678/602-900-7668
We are located at:  3212 S. 36th Street, Phoenix, AZ 85040
Equipment provided by AHS Rescue