Tower Safety and Rescue Courses offer the ANSI 92.24 Aerial Lift Training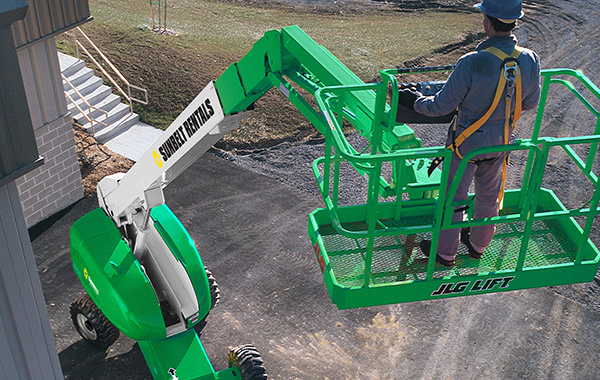 Forklift and Scissor Lift Certificate of Completion Courses
Students attending the TowerSafety.com  ANSI 92.24 Aerial Lift Training will understand the new regulations that only trained and authorized persons are allowed to operate an aerial lift.  This standard impacts both occupants, dealers, supervisors, and operators.
Dealers are now required to offer training and familiarization to anyone who rents, leases or buys equipment. If requested, they must provide training or advise the renter on where to get training. They must also ensure that their maintenance technicians are trained on new features and marking standards for proper MEWP servicing.
Explanations of electrical, fall, and falling object hazards;
Procedures for dealing with hazards;
Recognizing and avoiding unsafe conditions in the work setting;
Instructions for correct operation of the lift (including maximum intended load and load capacity);
Demonstrations of the skills and knowledge needed to operate an aerial lift before operating it on the job;
When and how to perform inspections; and
Manufacturer's requirements.
Call Today to schedule your ANSI 92.24 Aerial Lift Training

602-900-7668/480-313-0678

We work in partnership with Sunbelt Rentals