2020 TRx Challenge (Tower Rodeo) for the Cell Tower Industry – Dec. 4th and 5th.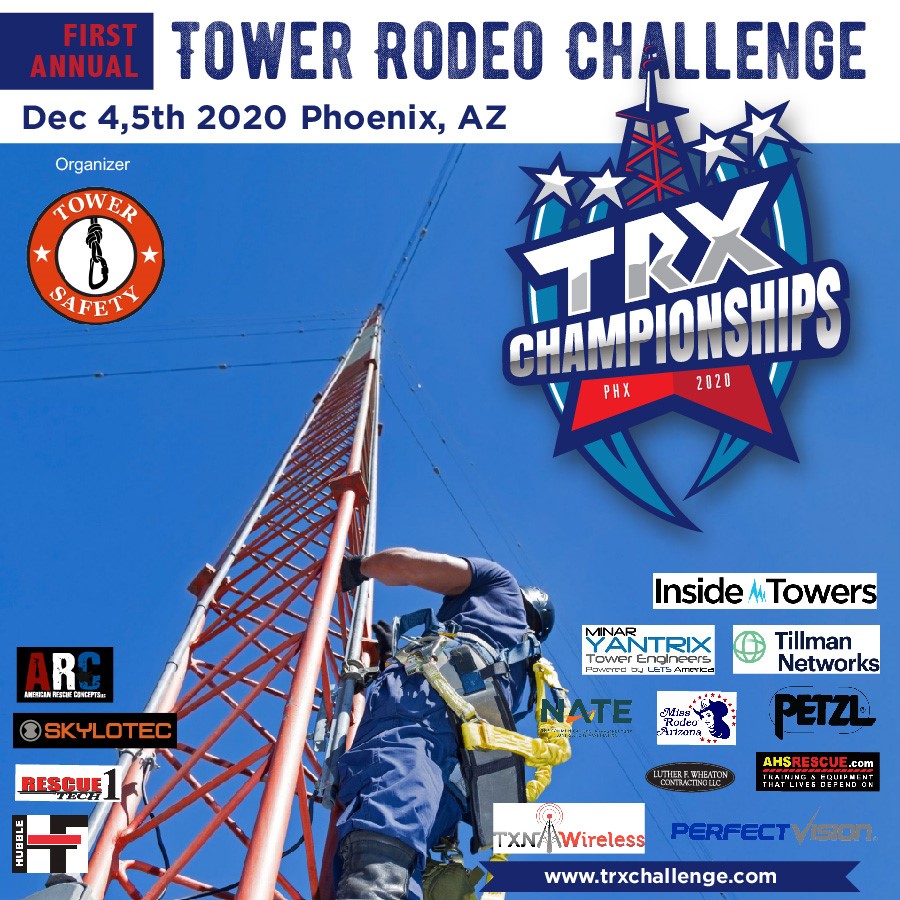 TRx Challenge 2020 will be held at 3212 S. 36th Street, Phoenix, AZ 85040 at the Tower Safety Training facility is to create the realistic problem-solving scenarios during the 2 day event for three challenging rescue and rigging scenarios.
The Tower Rodeo Challenge meets the annual rescue practice requirements of OSHA CFR 1910 and OSHA CFR 1926, ANSI 10.48, and ANSI z359 while providing industry practical events in rigging, rescue, and a white board challenge.
All rescue teams are welcome and observer registration is available.

The event limited to six (x) teams-

FILLED

(

Stand by List Available – Contact 480-313-0678

)

To find out more about the benefits of the TRx Challenge for your team, call 480-313-0678 and join us for 2020
To attend as an observer, you must register  http://trxchallenge.com/travel-and-venue/
All TRx Challenge scenarios are designed to educate and teach goals that require different rescue and rigging skills.