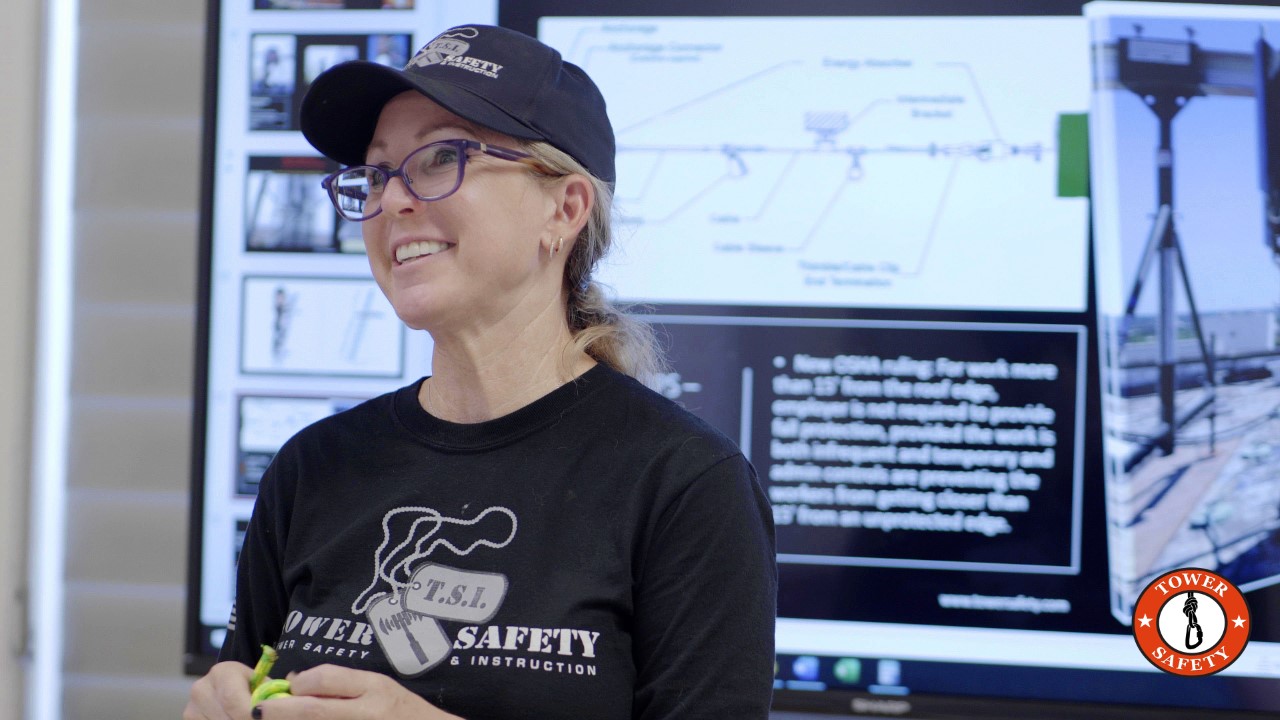 Kathy Gill has telecom in her blood. She is the second generation of her family to work in the business and got her start at 18 years old. Years later, Gill started a wireless construction company and noticed many climbers had insufficient training. "I was compelled to change that and provide quality training to keep climbers safe." Fast forward, Gill, now brings that passion to work every day as founder and CEO of Tower Safety.
"I don't want climbers to view training as 'checking the box,'" explains Gill. She shapes programs accordingly, to inspire and motivate her tower climbing family. "I want them to look forward to attending a class."
After working with Tower Safety, students should be able to pinpoint potential hazards, inspire and coach co-workers to perform tasks safely, and take action to make changes as needed. That said, climbers may understand every rule in the book, and still pose a risk if they're mentally unsound or distracted. An essential but often overlooked component of the job, according to Gill, is mindset.
"I talk a lot about the mental aspect of the industry," explains Gill. It's not an office job, she says. If you're having a bad day, you can't take an extra-long lunch break to clear your head. "If you can't climb that day because you're not mentally there, you're going to take that with you to the top of the tower," which leads to technical oversights, or worse, injury and even death. "The mental health of climbers is so important and something that's not talked about enough." That's something Gill aims to change.
Tower Safety services are available seven days a week. The team creates flexible schedules, offering online classes and customer location appointments, most recently paying a visit to rural Alaska. Hands-on training is also available at Tower Safety's Phoenix campus….
Inside Towers.. more information